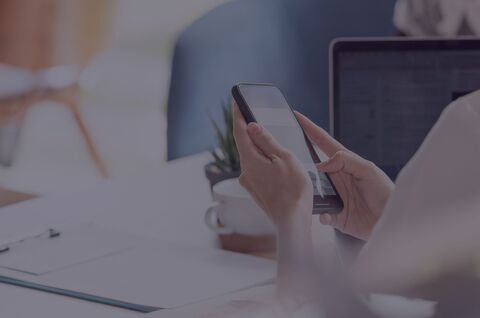 Is it possible to report a fire-safety concern anonymously?
Unfortunately, we cannot guarantee anonymity, as the legislation sets strict requirements for what can be exempted from public disclosure. As a public authority, we are required by law to keep postal records, where all cases must initially be published. However, we have the option to screen part or all of the content as well as the contact details of the notifier on certain occasions. For example, screening can be granted if publication implies danger to the registrant's life and health. Another example can be that the fire-safety concern contains personal sensitive information in a special category (health, religion, political position, sexual orientation, etc.).
How many smoke detectors do I need in my home?
Every home must be equipped with a fire alarm system or smoke detectors. You are obligated to have at least one smoke detector on each floor. The smoke detectors should be located so that they can both detect and warn if a fire
occurs in the kitchen, the living room, the area outside the bedroom and in the area outside the technical room. If the smoke detector is meant to cover several rooms, the rooms can not be closed off by doors in between. For
example, if you have an open kitchen/living room solution, a smoke detector can cover both the kitchen and the living room. If there is a door between the two rooms, you must have a smoke detector in each room. You should be
able to hear the smoke detector clearly in common rooms and bedroom, even when the door between the rooms is closed. Learn more about where to put your smoke detector here.
Optical or ionic smoke detector - what should I choose?
An optical smoke detector "sees" the slightly larger particles in the toxic smoke that forms when a smoldering fire develops. Domestic fires often start as smoldering fires in furniture and electrical equipment. With an optical smoke detector, you have a bigger chance of beeing notified early.
An ionic smoke detector "feels". A fire with high temperatures and a lot of flames is often called a "high energy fire". The smoke from such a fire contains ionic gas particles, which an ionic smoke detector reacts to. In homes, high-energy firebreaks are not as common as smoldering fires.
If you have the option, choose a smoke detector that is a combination of optical and ionic, and remember that there are several smoke detectors that you can connect in series so that everyone goes off at the same time. This is especially important if your home has several floors.
Remember to attach the smoke alarm at the highest point in the ceiling, at least 50 cm from the wall.
What is «general bonfire ban»?
In Norway, everyone must show caution and act in such a way that fire does not occur. This applies to everyone, all the time and everywhere.
In addition, we have a general bonfire ban from 15th of April to 15th of September, where it is forbidden to light a fire and barbecue in, or near, forests and other outdoor areas. The fire service may, in special cases, grant permission to light a bonfire if you send in an application. Always check which rules apply to your municipality before lighting bonfires.
Beaches will most often be covered by the general bonfire ban. If you still want to light a bonfire or barbecue, you must apply for a permit from the municipality.
Although there is a general bonfire ban, you are allowed to light a bonfire or barbecue where it is obvious that it cannot start a fire. It takes a lot of rain for this to apply.
If you break the law, or the general bonfire ban, you can be punished by a fine or prison.
In some municipalities there are local regulations on bonfires that are stricter than «forskrift om brannforebygging», for example in Oslo. In these cases, the local regulations apply.
What do I do if a forest fire occurs?
Most forest fires occur because of human activity. Bonfires and barbeques are the most common causes. If you cause or detect a forest fire, alert 110 as soon as possible. Early warning is important for the fire service to be able to extinguish a forest fire.
How do I use my fireplace correct?
If you use damp wood, creosot is formed in the chimney, which can lead to a chimney-fire.
How to use your fireplace correctly:
Use dry wood
See to good draft until the wood burns properly
Adjust the draft so that it burns with calm flames
Add just a little wood at a time, to achieve an even fire
Never use lighter fluid, gasoline or other flammable liquids in the fireplace or oven
When does the chimney sweeper come?
If you pay a sweep- fee to the municipality where you live, the chimney sweeper will tend to your chimney when required. The chimney sweeper will also come to your home and check the chimneys and fireplaces when required.
How many escape routes do I need in my home?
The main requirement is that all homes must have at least one escape route that leads directly to the open air. Homes with several inhabited floors must have alternative escape routes as well. The escape route requirements that apply to your home depend on when the residence was built. If the building has been rebuilt or rehabilitated in recent times, the requirements from the time of change applies.

Example: Buildings that were constructed before 1985 must be upgraded to building regulations 1985 level or higher. If one builds apartments in the attic of an old apartment building, it will trigger a new building case and it is the current regulations that must be applied. "
In the chaos of snow during winter, with the lack of plowing, or cars are parked in the road, how do you get to me in case of emergency?
In the event of a lot of snow and poor plowing, firefighters may find it difficult to reach some places. Plowing snow is often a municipal task, so please contact the municipality you live in. If you are still concerned, please register a fire safety concern. The fire service urges all drivers to think about how they park their cars in cases of large amounts of snow. It is important that emergency vehicles can reach the emergencies.
Where can I get rid of old or used fire extinguishers?
Fire extinguishers with or without residues must be delivered as hazardous waste to a recycling center or to mini-recycling centers (in cities).
What do I do if a fire occurs?
SAVE
If you are the one who discovers the fire, be sure to alert the others in the residence. Shout "Fire! Fire! ". Help each other so that everyone gets out in safety. Meet up at an agreed meeting place so that you quickly get an overview of whether everyone has gotten out. Remember that you should NEVER escape through fire smoke . It is highly toxic and can make you unconscious in seconds.
ALERT
Notify the fire service on emergency number 110. Specify the exact address and follow the instructions from the fire service. Don't hang up until you're told it's okay.
PUT OUT FIRE
If the fire is still small, try to put it out with the available extinguishing equipment. Fire extinguisher or a house fire hose is common for most people. If the fire develops quickly, leave the job to the fire service. The most important thing is that no life is lost.
How do I choose the right extinguishing equipment?
Is the board of a housing cooperative obligated to carry out regular evacuation drills for all inhabitants/owners?
The board is responsible, on behalf of the owner (s), for carrying out systematic security work, jf. § 9, first paragraph, of fire prevention regulations. The owner (represented by the board in most cases) must also be able to document that the business (the housing cooperative) has fulfilled the requirements in §§ 4 - 9. That is, the owner / board has a duty to ensure that the fire safety in the building is good enough at all times, and to have a system that takes care of this. Performing regular fire- or evacuation drills can be a measure in the systematic safety work, but there is no specific requirement for fire- or evacuation exercises in the regulations on fire prevention.
The fire service urges all inhabitants in Norway to0 carry out regular evacuation exercises regardless of the type of housing. If you do, you will be better prepared if a fire occurs.
What is the rule for storing strollers and other things in common rooms of a housing cooperative? Especially in stairwells and escape routes.
Our experience shows that storing materials in escape routes and common areas increases the likelihood of arson. In addition, the storage of objects in the escape routes can be an obstacle, and will make it difficult to evacuate the building quickly if a fire or other hazards arise.
In the regulations on fire prevention, it is required that users of the building "shall avoid unnecessary risk of fire, and ensure that escape routes maintain their function", jf. § 11 second paragraph. According to the guide to the regulation, this requirement implies "both a ban on placing objects or other obstacles in the escape routes, and the obligation to remove established obstacles in the escape routes".
The main rule is therefore that it is forbidden to place and store objects or other obstructions in the escape route, including strollers.
What is the fire services recommendation when it comes to parking electric cars in garage facilities?
Electric cars can be parked in garage facilities, but use of parking spaces in the proximity of entry and exit is recommended. Up to 50 meters from entry or exit is normally unproblematic, but in some garage facilities, for example, it is 200 meters or more to the innermost places. A fire in the electric car battery has a different cause and a different process than a fire in a petrol or diesel car. The fire energy is lower and progresses more slowly, and the extinguishing work must be carried out in a different way and may take longer. The reason is that the fire is due to short circuit and electrochemical heat generation inside the battery. The fire service must use water to knock down flames and cool down the battery until the electrochemical reaction stops. Because fire extinguishing of electric cars takes longer, the fire service has in some cases had to pull the burning car out of the garage to prevent fire spread. For guidance on parking electric cars in garage facility, click here.

Is it okay to charge electric cars inside and outside a garage facility?
Charging electric cars will not pose any risk as long as the installation is properly designed and carried out by a registered installer. If you are going to charge and use an electric car so that it does not pose a danger, make sure that the electric car is normally well maintained, that the manufacturer's instructions are followed, that the charging cable and connectors are without corrosion and damage, and that the charging station is installed in accordance with DSB's regulations.